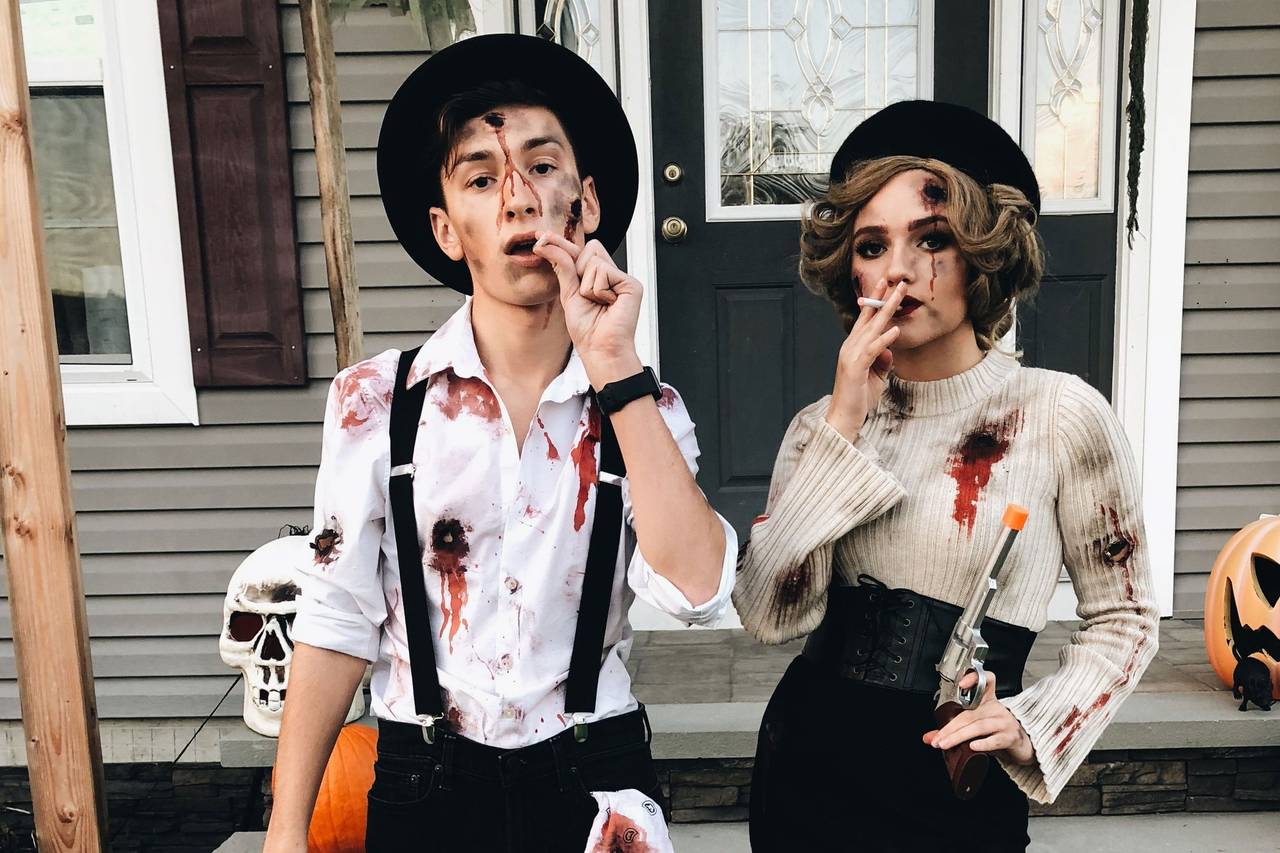 This year's Halloween promises to be quite spooky because the 2022 costume trends are full of original, fun and somewhat scary outfits. In this article we will tell you which are the most requested so that you can choose if you want to do your best representation or opt for something completely different.
Inspiration to dress up
Although in much of the world the carnival is usually used to lose inhibitions and go out in the streets with the most extravagant outfits, there are a large number of people who wait until the end of October to become the best version of their favorite characters or for the simple justifiably frightening others.
While it is true that some invest large sums of money to acquire industrially made costumes and all the accessories as if it were their characters' own wardrobe, the current trend is to use what we have at home to achieve the desired look without spending too much.
Fortunately, many people around the world have been applying this idea and sharing photos of their looks on social networks. Therefore, you will be able to find enough inspiration on the internet to dress up this year.
Whether you want to search directly on Google or use more specific apps like Pinterest, you'll find that people are stretching their creativity to sport original, couples, group costumes and more.
Costume trends for this 2022
To facilitate your work, we have carried out an exhaustive search on the web and then we offer you what the costume trends are for this 2022.
From the following list you can take ideas or be inspired to make your own version of the outfits or look like a character from those mentioned.
Stranger things
The goal in this case is to look like you lived in the 80's. Surely you can find something useful in your parents' closet or improvise with old things to look like Eleven and her friends.
Elvis and Priscilla
Probably one of the most requested couple costumes and who doesn't want to look like the true king of rock and roll?
You can find a photo of them on the internet and copy their outfits, the key will be the Elvis hairstyle, a guitar and flared pants.
Patrick Bateman
The villainous protagonist of the American Psycho series always looks elegant and neat, so it will not cost too much to copy his look. Of course, a psychopathic attitude is the ideal complement in this case.
Top Gun
Taking advantage of the fact that a new installment of this classic was recently released in the cinema, this is your chance to become an aviator like Tom Cruise.
A brown overall and dark glasses cannot be missing. Complement the look with a similar hairstyle and voila.
Anna Devey
These are big words, it is about representing the real Anna Sorokin, a Russian-German swindler who was sentenced to prison for her actions.
This is not a fictional character and for that very reason it may be easier to copy his outfit.
Harley Quinn
Although it may seem trite, Harley is disturbingly sexy and many girls love the idea of ​​creating their own version of this villain.
Of course, you may get several people with the same costume, so if you want to be original you should opt for another outfit.
Danny from Hocus Pocus
This costume is perfect for a girl. Interestingly, it consists of dressing up as the girl dressed as a witch in the Hocus Pocus movie who was kidnapped by three somewhat clumsy witches and managed to get away with it.
A pair of red pants and matching sweater, a black skirt and a hat of the same color will be enough to turn any little girl into this cunning little witch.